Compulsory for anyone who wishes to enter selected events or business seminars.
Our PET is an all inclusive hassle free experience designed to give you the utmost peace of mind.
The service also includes general disinfection of the venue to ensure a safe and pleasant environment
Pricing is on a per pax basis, inclusive of site visit, test kits, set up, infection disease control measures, testing personnel, certificate, tear down & application to MOH.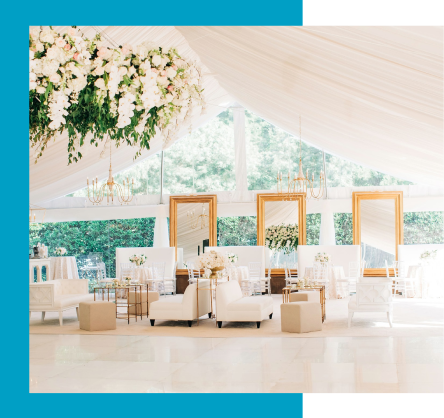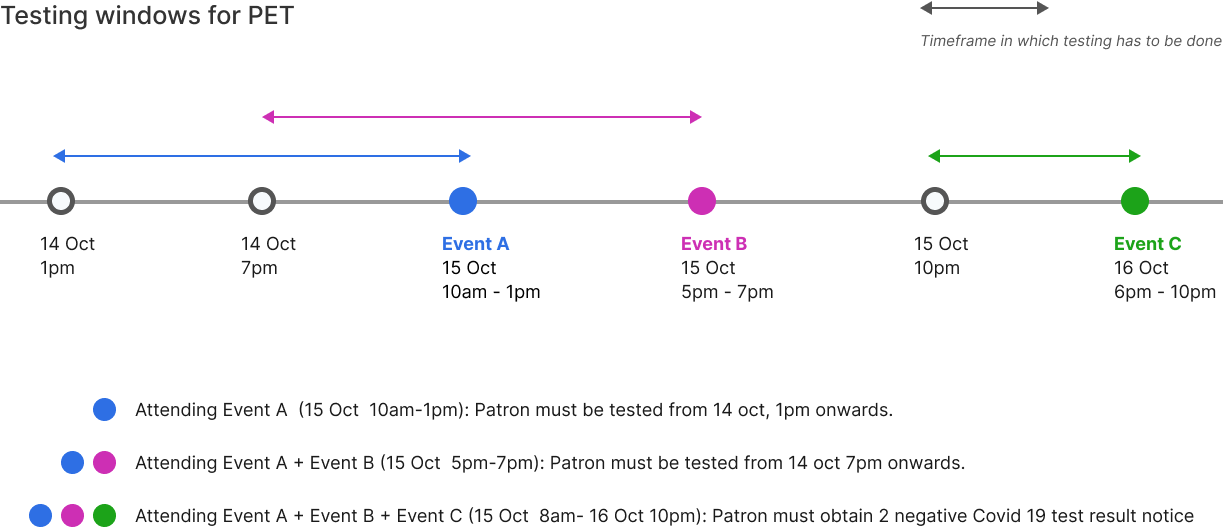 Roster Routine Testing (RRT)
As we look at getting back to work safely, HOP provides onsite Rostered Routine testing to ensure the safety of your staff whilst ensuring convenience and efficiency. Should you require more information on RRT please click this link.
We provide the following two testing options:
Polymerase Chain Reaction (PCR) test
Each sample is sent to the lab. Results are available within 24 hours.
Antigen Rapid test with certificate
Results can be produced on site, within 15-30 minutes.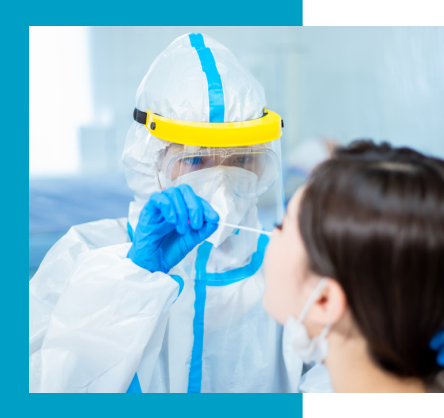 Pre-departure testing (PDT)
Organize a pre-departure testing for business trips or repatriation of workers at the comforts of your workplace.
PDT testing is also available as a home base or clinic base option.
Testing windows for flights to China
40 to 48 hours before departure
Testing windows for flights to other destination
48 to 72 hours before departure
You are encouraged to check with the country embassy for the latest updates on testing window.
If more information is required on testing window, please click here.
If more information is required on repatriation of workers, please click here.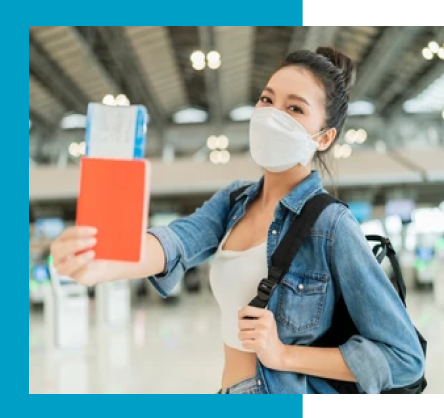 Our event success is defined by
Certified Personnel

We ensure you only the best by deploying certified and trained personnel to your premises.

Turn-key solution

Our expert team will handle the planning, application and execution on your behalf.

MOH Approved Provider

We are licensed and approved by the Ministry of Health to provide safe and effective covid 19 testing.

Certified testing solutions

Our team uses only certified laboratories and partners for testing of ART, PCR and Serology.
Frequently Asked Questions
Is HOP able to conduct the Covid-19 swab tests at our office or event venue?
Yes, HOP can conduct onsite swab tests. Please contact us for further enquiries. We will conduct the necessary site planning & application to MOH on your behalf. Alternatively, a home base or in-clinic base swab test can be arranged.
Are there any corporate rates available?
Yes, please contact us for further information on the corporate rates available.
How early in advance should I plan for the Covid-19 swab test?
Planning for an onsite swab test should be done as early as possible as approval by MOH will require at least 1 week. For home base or in-clinic swabs, no pre-approval is required.
When will I receive my results?
COVID-19 tests results for COVID-19 PCR swab test and COVID-19 Serology (IgM) test will be available within 24 to 30 hours of administration. For ART test results, you will receive it within 15-30minutes after the swab test.
Will all the necessary memo and certificated be provided?
Yes, all required documentations will be provided.
Are swab results provided by HOP recognized?
Yes, HOP is recognized by MOH as an approved provider for Covid-19 Swabs. We work with accredited and certified laboratory for the testing of specimens.
How long will you need to perform the set up for swab test at our office or event venue?
We will need at least 30 minutes to set up the venue for the swab tests.
For multiday events, we may leave the set-up as it is throughout the event or perform set-up and take down daily.
How much space is needed to conduct a PCR at our office or event venue?
This is dependent on the estimated no. of pax as well as throughput required. We will provide our advice upon a site visit.
Can I enroll a group of employees for a home base/ in-clinic swab instead of an onsite swab?
Yes, you can enroll a group of employees for a home base/ in-clinic swab. For home base swabs, qualified swabbers will be deployed to their residences.
Are there any other options beside an onsite Covid-19 Swab?
Yes, a home base or in-clinic swab is also available. Contact us for more information.